HIGHWAY TEAM DRIVERS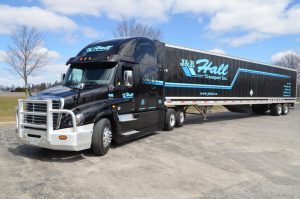 We are currently looking to hire established HIGHWAY TEAM DRIVERS to run between Ontario and B.C.
Our teams average 20,000 miles per month
New Freightliner state of the art equipment
Above average wages starting at 63 cents per mile and increases based on years of experience
Flexible Group Benefit, including dental
Employer RRSP matching up to $3,000/year!
Job Type: Full-time
Salary: $60,000 to $90,000 /year
Click here for further details on submitting your application.
Review why driving for J&R Hall Transport makes sense and experience why we've been selected as a Top Fleet Employer by HR Trucking Canada for the past 3 years in a row!