Warehouse Worker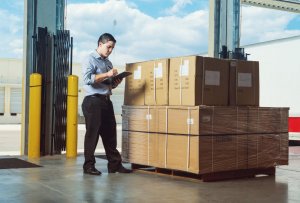 We are looking for an organized and motivated individual to join our dynamic team as a Warehouse Worker -afternoon shift in our Ayr Ontario location.
Must have great people skills, communicate well, have a team oriented personality, and have the desire to set & achieve goals.
Job Responsibilities include:
Unloading freight from inbound trailers
Loading outbound trailers
Distributing freight to drivers
Marking material with identifying information
Checking manifests and inspecting inbound/outbound shipments
Assist with clean up in and around the terminal
Document freight overages, shortages and damages
Weighing trailers after loaded
Click here for further details on submitting your application.
Review why driving for J&R Hall Transport makes sense and experience why we've been selected as a Top Fleet Employer by HR Trucking Canada for 5 years now!