Wash Bay Attendant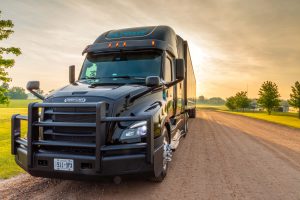 We are currently hiring for the position of full time Wash Bay Attendant in our Ayr Ontario location.
The successful applicant will be responsible for washing and detailing trucks, ensuring a clean, organized and safe wash bay and assisting with general facility maintenance. 
Previous detailing experience an asset
Ability to work within a fast-paced environment
Detail oriented with strong organizational skills and commitment to customer satisfaction
Demonstrated ability to work safely
Demonstrated ability to work independently with a positive attitude
Demonstrated team player and willing to assist others when required
Must be able to lift to 50 lbs. and stand for long periods of time
Schedule hours will be 7:00 am to 3:30 pm Monday to Friday.
Click here for further details on submitting your application.
Review why driving for J&R Hall Transport makes sense and experience why we've been selected as a Top Fleet Employer by HR Trucking Canada for 5 years now!